It's OFFICIAL! Bill Richardson has been nominated to serve as Secretary of Commerce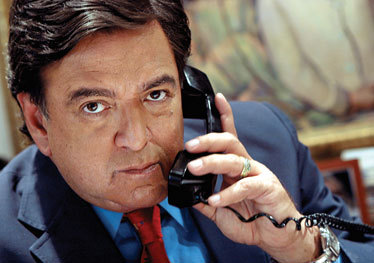 The Wall Street Journal is reporting that President-elect Barack Obama plans to introduce New Mexico Governor Bill Richardson as his nominee for Secretary of Commerce on Wednesday at an 11:40 EST news conference according to Democratic officials.
Governor Richardson is the first Latino to be nominated for a top cabinet post in the Obama administration. He had been a top candidate for Secretary of State, a job that will now go to Senator Hillary Clinton.
Governor Richardson is a former Energy secretary and also served as United Nations Ambassador in the Clinton administration. Last summer, he made headlines when he endorsed Senator Obama at the height of the battle for the Democratic nomination.