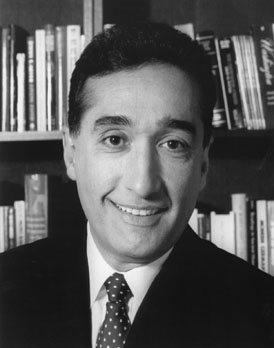 Former HUD Secretary Henry Cisneros has announced he will create a nonprofit that will help integrate Latino immigrants to U.S. society by helping them improve their English and expanding their participation in military service and civic activities.
Cisneros, who previously served in the Clinton administration, said he hopes to launch the group this coming year to demonstrate the significance of immigrants and show the invaluable and necessary role they will play in the country's future.
His nonprofit will work collaboratively with churches, schools and other nonprofits to offer a "life plan" on how people can integrate into American society. The plan would include educating parents on the U.S. education system and how they can help their children advance academically as well as promoting their responsibility in building the nation's future.
Cisneros said," We've got to get beyond just the basics of legalization and citizenship." He mentioned that leaving 12 million people undocumented is not what the Unite States should do when it is need of workers. Latinos currently make up 15 percent of the U.S. population and in 2050 will be a quarter of the population.
"Is America going to be populated by a population that is large but poor, undereducated, underproductive, alienated in due course for lack of opportunity?" he asked. "Or is it a going to be populated by a community that is large but has infused with the education and skills so that it is one of the contributors to the energy, the creativity the productivity of this country going forward?"
Following President Barack Obama's message of multiculturalism, Cisneros in a new book, "Latinos and the Nation's Future," has stated that the advancement of this country depends on the progress of the Latino population.