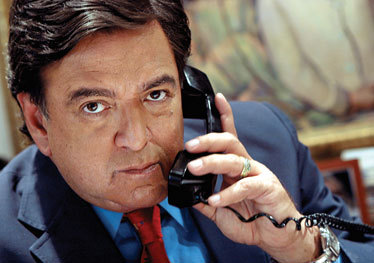 Following Bill Richardson's announcement of his withdrawal as nominee for commerce secretary in Obama's administration, Latinos have been left feeling disappointed because many viewed the New Mexico governor as their biggest leader and representative in Washington.
Although Hilda Solis and Ken Salazar have already been named to fill Cabinet positions, Richardson's absence will surely be felt by the Latino community.
Many Latino leaders voiced their feelings of disappointment and frustration regarding the need for more Latinos in the Cabinet. There is no word on Richardson's replacement, although the two under consideration are not Hispanic, including Clinton administration alum Laura Tyson and Kansas Gov. Kathleen Sebelius.